Grapes to Glass has an online store for your wine making and home brew shopping convenience. We also offer delivery to some parts of Calgary.  Shipping outside of Calgary for non-glass orders is available via Canada Post.

At Grapes to Glass we have been helping people make quality wine and beer for over 20 years.  Looking for the largest selection to choose from?  We are affiliated with three of the most respected wine kit manufacturers in the industry – RJ Spagnols, Winexpert & Vineco.   We  stock the top beer kits as well from: Festa Brew & Micro-Brew, The Brew House & U-do , Coopers, Morgan's,  Muntons, and now Best Case & Alfred's.  For All-Grain brewers we stock over 80 different grains, more than 100 types of hops, extract brewing supplies, and specialty yeasts from Wyeast, White Labs, Lallemand, Mangrove Jack & Fermentis.  Check out picks of our grain milling room where customers can come in and customize there own personal blend.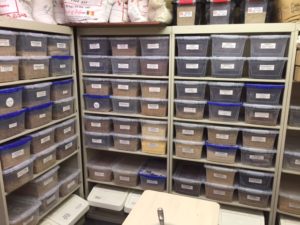 If you're new to the hobby, start with an informational one-on-one.  Then when you're ready, choose one of our great wine or beer kits.  If you have questions along the way, call or email us.  We're here to assist you when you need it most.  You'll be amazed at the quality of your wine and beer from the very first attempt.  The process is fun and simple and it's an easy and affordable way to build a wine collection that will be the envy of your friends and family.  If you like drinking great wine and beer, you'll enjoy making your own even better!  We invite you to come in and let us show you the wonderful world of wine making and home brewing with products and expertise from Grapes to Glass.