Beer Kits
We carry Calgary's largest selection of premium bag-in-box kits and popular canned beer kits.  Kit brands include Brew House, Festa Brew, U-DO and Baron's as well as legendary names such as Muntons, Coopers, and Morgan's. Enjoy the outstanding quality and taste of traditionally brewed beers.  But….what do you do if your opinion conflicts with ours? You modify your kit; great brewers never leave well enough alone.  We're very proud of the high quality beer that you can make in only minutes with our kits.   Having said that, though, some people may not agree with our idea of what really good beer tastes like: "More hops!—Not enough malt!—You call that a Cream Ale?" Everyone is entitled to an opinion—that's what makes craft brewing great.  Let's see where a rainy day and a little imagination will take us.
Brew House Premium All-Grain Beer

For years most homemade beer has been made with concentrated malt extract syrup. The Brewhouse Kit produces all-grain microbrew style beer with the convenience of a kit. Brewed from fresh grain and hops, it is pure all-grain wort, made the same way as commercial microbrewed beers. Gentle handling preserves the delicate aromas and flavours. Crisp Pilsner, rich pale ale, malty Munich dark lager, hoppy ESB, luscious stout, spicy wheat beer and even an incredibly light North American lager all show brilliant character.
…
Coopers Beer Kits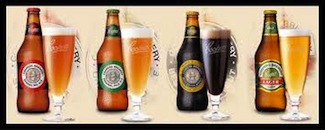 The Coopers Brewery has been producing hobby beer making products since 1975 and is the world-wide sales leader in homebrewing products.
…
Festa Beer For Fresh Flavor Excellence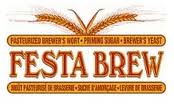 For the first time, the fresh flavour excellence of commercial quality all grain beer is possible in home beermaking.  Festa Brew is pasteurized and with ready-to-use wort, it provides superior results in the simplest possible way.  No more mixing concenetrated "hopped" malt syrup with water and yeast to initiate fermentation, no more boiling and cooling, no need to add water or buffer chemicals.