Lots of folks get into the homebrew hobby making beer kits. After the first few kits, once fermentation and bottling become second nature, it's time to gain some artistic control over the finished product. There are a number of simple steps that can take a good beer kit and upgrade it into the "Great" category.
Use 100% malt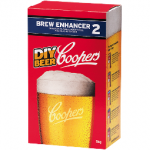 If you're making the canned beer kits, the best bang for your buck will be to kick the dextrose and upgrade to an all malt beer. Simply add 1 kg of Light Dry Malt Extract (DME) in lieu of the suggested dextrose. Or add a Brew Enhancer from Coopers. An all-malt beer will have more body, flavour, and better head retention. In short, an all around better beer.
Use The Best Yeast Possible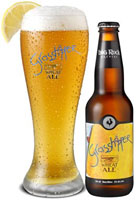 Most beer kits come with a standard pack of Coopers ale yeast, even if the beer is a lager. This is a fine yeast for getting fermentation taken care of, but it contributes little to the character of the beer. Fermented at a high temperature, this yeast can also give a somewhat "cidery" taste to the finished beer. Any award winning homebrewer or craft brewer will tell you that yeast strain selection is paramount to producing a finely crafted brew. Choose either a high quality dry yeast (Fermentis and Lallemand are both excellent) or step you game up to the best yeast around and go with a liquid Wyeast smack pack.
If you want an example of how yeast can influence the character of a beer, go buy an Erdinger Weissbier, which is a German wheat beer (AKA: Hefeweizen) and compare that to a Big Rock Grasshopper, which is an American styled wheat beer. The difference is night and day. That banana and clove character in the Weissbier is all from the yeast and a defining character of the German style.
A good (short) list of examples:
Brew House Honey Blonde Ale: Add a Belgian yeast for a citrusy, spritzy Belgian style blonde ale
Brew House Pale Ale: Add a Belgian yeast for a citrusy, spritzy Belgian style Pale ale
Brew House Red Ale: Add Wyeast 1728 Scottish Ale yeast for a rich malty beer with a hint of smokey character in the finish (a yeast phenolic!)
All Lager Kits: Use a Fermentis Saflager W34/70 or S23 dry lager yeast or try any of the Wyeast Lager yeasts.
Stout Kits: Add a Wyeast 1084 Irish Ale yeast, Lallemand Windsor (British) or Fermentis S-04 (British) dry yeast.
West Coast IPA and American Style Pale Ale kits: Wyeast 1056 American Ale, Wyeast 1450 Denny's Favorite 50, Lallemand BRY-97 West Coast Style, or Fermentis US-05
Hop It Up!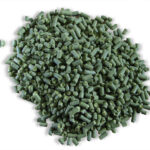 Are you a HOP HEAD? Is there no limit to your love of hop aroma and flavour? You should be dry hopping your brews or you're missing out.  Dry hopping is the super simple technique of adding hops to the fermented wort before bottling. Simply add 1 – 2 ounces of fresh hop pellets to the secondary fermenter about 7 days before bottling. On bottling day, simply rack your beer into a bottling bucket, leaving behind the spent hops and bottle as usual. This is what makes american style IPA's have that punch of aroma when you pour a glass.  Works well with british style IPA's and ESB's as well.
American Style Hops (Think orange, grapefruit, and zest):
Cascade
Columbus
Calypso
Belma
Glacier
Summit
Willamette
Zeus
British Style Hops (Think earthy, floral, piney)
First Gold

Fuggles
East Kent Goldings (E.K. Goldings)
Mash It Up and Add Some Grains!
Adding a bit of grain to a beer kit adds a freshness that just isn't possible to package. For some examples of grain additions to beer kits, checkout our Brew House Recipes and Hacks page for full details.
Oak it Up!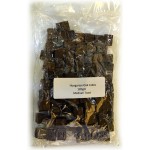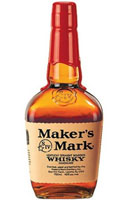 Are you making a stout? Want that stout to be a Bourbon Barrel Aged Stout? If you've ever tried Innis & Gunn's line of wood aged beers, you know what a striking character some wood aging can give a brew. Its as simple as soaking some oak chips or cubes in bourbon then adding that to the secondary fermenter.
For a Bourbon Barrel Stout: 1 – 2 weeks before bottling, soak 2 oz of Medium Toast Hungarian Oak Cubes in 16 oz of bourbon for 24 – 48 hours. Then, add the cubes and bourbon to the secondary fermenter. Wait 1 – 2 additional weeks, then bottle beer as normal.
For a full list of our Brew House Hacks, Checkout this page: